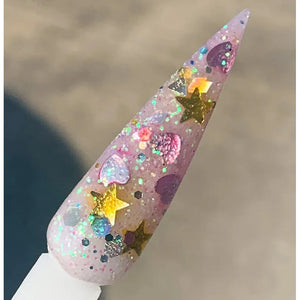 Love Story Glitter acrylic powder, best glitter acrylic powder, glitter acrylic powder for acrylic nails, glitter nail dip, glitter nail dipping powder, acrylic powder
Regular price $6.00 $4.20 Sale
Take your full sets and encapsulated nail art designs to the next level with my acrylic mix! 
If you struggle with nail art then this is the product for you! Create a beautiful unique full set in no time flat. Product comes in 1 oz jar.

How to use:

1) Simply apply it to the nail like you would any other acrylic
2) Seal it in with a clear coat of acrylic.
3) Shape and buff the nail.
4) Place a shiny gel top coat over it.
5) Cure in your UV/LED light for 60 seconds.